One of our favorite times of the year is finally here! This week is World Pork week! The New Standard team will be in Des Moines for the week at the World Pork Expo. So if you are around, stop by our booth at the fairgrounds and say hi. We would love to chat with you about group sow housing or anything pork.
If you are not going to be in Des Moines, watch our Facebook page and twitter for updates. We will be posting periodically, showing you what's happening at World Pork. Also, keep an eye on our pages for group sow housing interviews. Throughout the Expo we will be interviewing industry leaders and producers currently using ESF and loose housing technology.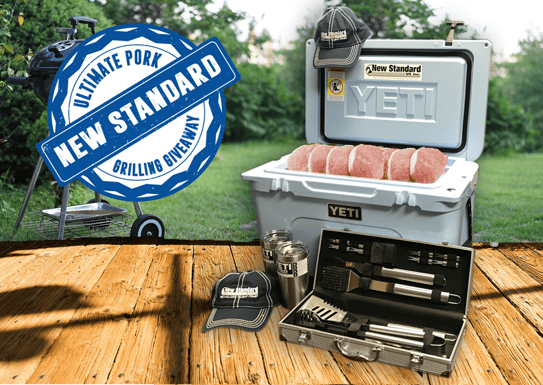 If you will be in Des Moines for the Expo, stop by our booth and sign up to win a new YETI cooler and the ultimate pork grilling set. All you have to do is enter! At the end of the week, we will draw the winner. You don't want to miss your chance to win this giveaway, and neither do your neighbors!
If this is your first time at World Pork or you haven't studied up on the Expo, take a look through the schedule of events to see what the three days have to offer. Click the link below:
https://www.worldpork.org/