Paneltim has an all new English website, making it easy to learn more about their plastic hog penning products. From hog pen panels and slats to cattle, poultry, and pet penning and partitioning, Paneltim provides the most durable and hygienic products for modern barns and facilities. Learn more by clicking the link below.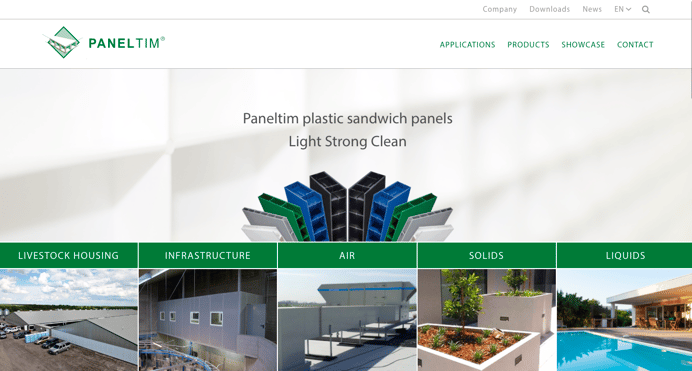 Benefits of Paneltim Plastic Livestock Panels
Hygiene and Cleaning
Paneltim's polypropylene panels are the optimal choice for hygiene in your barn. We choose to incorporate their hog pen panels in our hog barn designs because their tight molecular structure makes them extremely durable and does not allow dirt and bacteria to embed in the surface of the panel. Dirt and manure easily wash away with a power washer, reducing your hygiene risks in your barn.


Light Weight and Easy to Install
Polypropylene hog pen panels are also light weight and easy to install. They are quick mounting and easy on your body as you install them. Once the penning and gating is installed, it is also surprising how easy the system is to use. Once unlatched, the gates swing freely because they are so light weight. With these gates, you don't have to fight to get them open or force them to close.


More Durable Than PVC or Stainless
While Paneltim's hog pen panels are light and easy to maneuver, they are also more durable than PVC. They don't shatter near as often due to their flexibility. The barns with these penning and gating systems have to replace their panels far less often. The barn staff also has to worry less about injury caused by shattered or broken panels.
To top it off, polypropylene panels are great insulators, and they are 100% recyclable. It is very easy and efficient to produce penning systems of various dimensions for both renovations and new hog barn designs. Paneltim offers a broad assortment of panels with thicknesses ranging from 20 mm (0.8") to 50 mm (2"), and they offer solutions for hog penning throughout the entire production cycle.


---