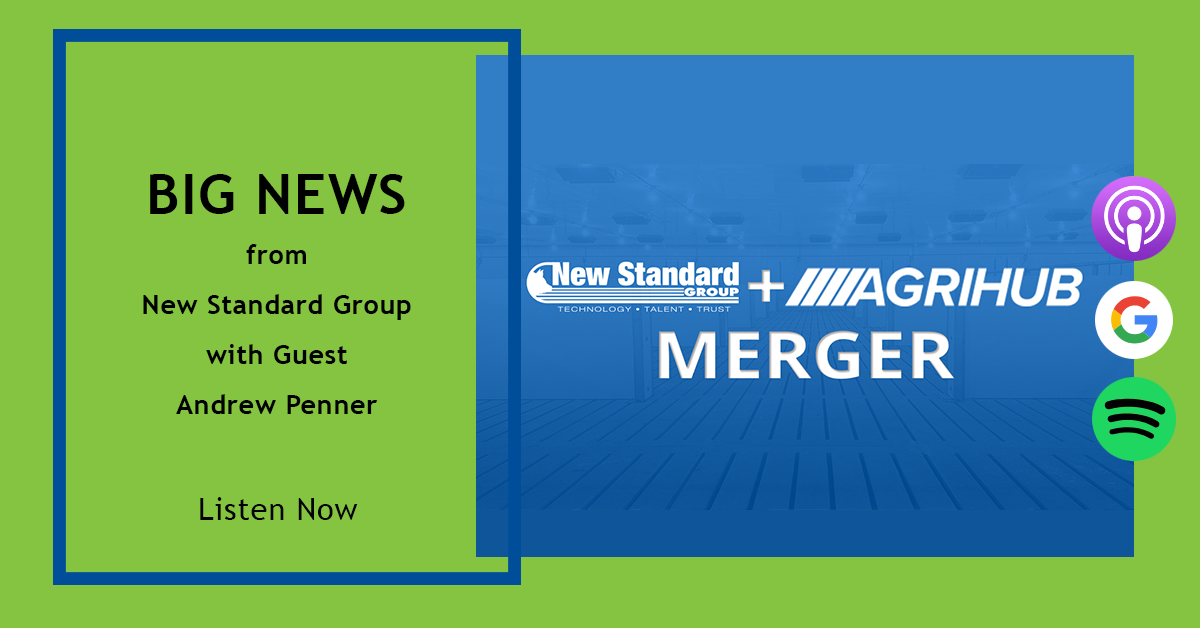 Good Day!
Welcome to a special episode of the Modern Producer Podcast. In today's shows, we share some exciting news! New Standard Group (Modern Producer Podcast) is pleased to announce the successful merger with the AgriHub Group of Companies consisting of Penner Farm Services, Horizon Livestock & Poultry Supply, United Agri Systems, and Western Ag Systems.
Today we share more about the merger with special guest Andrew Penner, General Manager of Horizon Livestock. Discussion includes what customers can expect going forward, how the reach of each company is growing substantially, and personal thoughts on the merger from Kevin and Tim.
The guys welcome your questions or concerns! Of course, you can reach us the way you always do. We look forward to hearing from you.
To learn more about AgriHub and its group of companies, please check out some of these links:
Learn more about Horizon: https://horizonhasit.ca/ or email Andrew Penner at Apenner@horizonhasit.ca
---