One of the best ways to know when we post new content to our site is to subscribe to the blog. But did you know that we also share content on Facebook, LinkedIn, Twitter and Google+? With technology changing all the time it can be confusing to figure out how to actually follow and connect socially. Check out our guide below!
Facebook
If you want to connect to us on Facebook look for New Standard Group or @newstandardgroup in the Facebook search bar. You can also type https://www.facebook.com/newstandardgroup into your browser's address bar and it will take you directly to our page.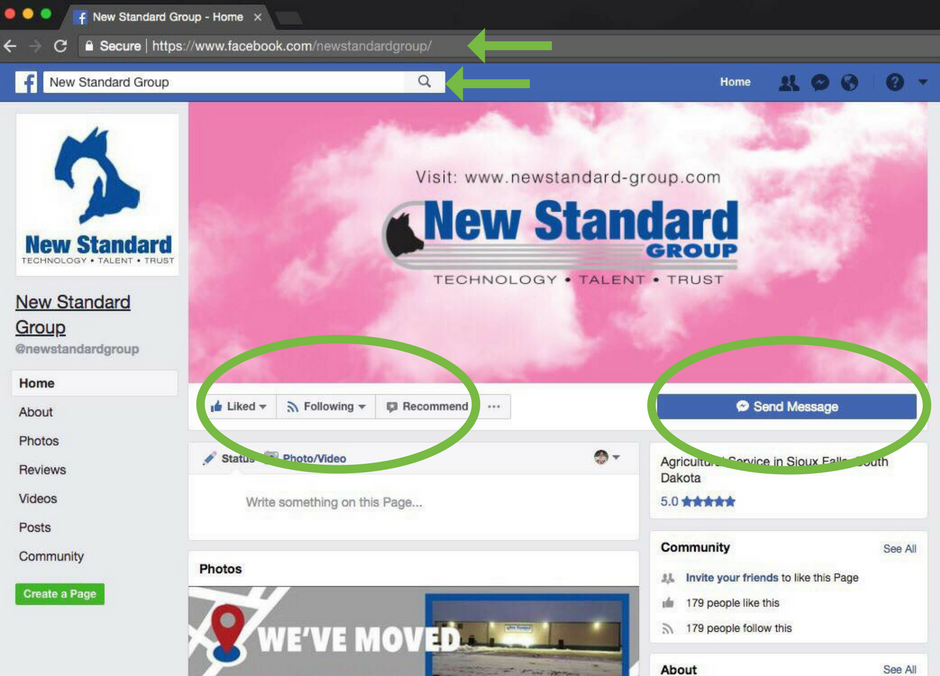 Make sure you like and follow the page (do so by clicking the buttons near the center of the page, under our cover photo)! From here you can also look at photos, scroll through our posts, send us a message, or write a review about your experience with us.
Don't Stop There - How to Subscribe
Facebook is tricky and has made it difficult for you to see the businesses you support. If you want to see our content every time we post (don't worry, we don't post constantly), make sure you do the following: click on the arrow next to the "Following" tab we showed you up above, change the "In Your News Feed" tab from "Default" to "See First", and change the Notifications tab from "All Off" to "All On".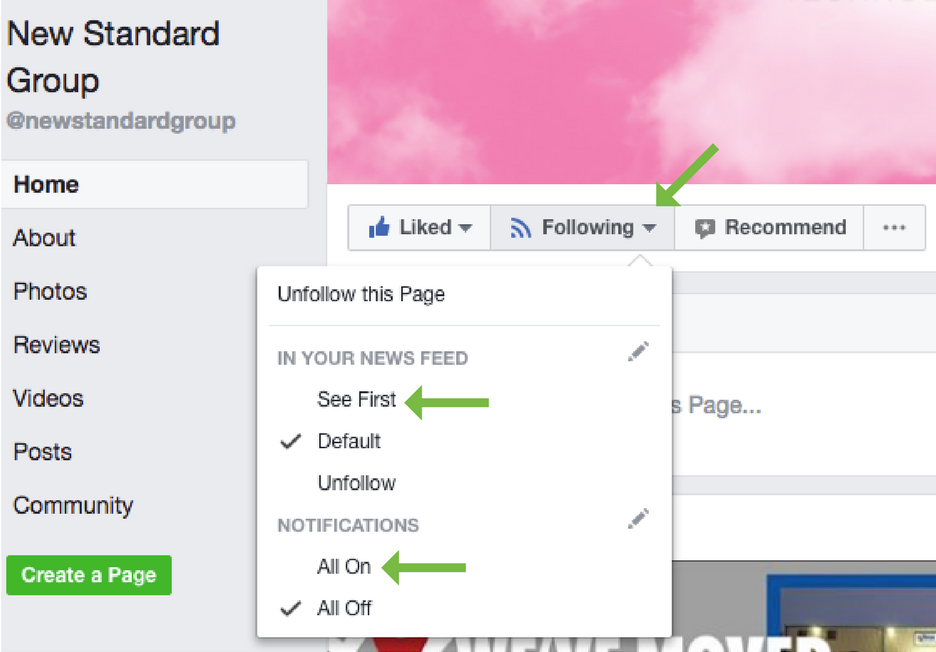 LinkedIn
In this industry, LinkedIn is a popular platform for keeping up with the businesses and causes that concern you.
We actually have two LinkedIn sites, one for our Canadian side of the business and one for our US side! The easiest way to get to them would be to follow the links below.
New Standard US: https://www.linkedin.com/company/new-standard-us-inc/
New Standard Ag - West: https://www.linkedin.com/company/new-standard-ag-inc/
Once you do, you can either log in or create an account, and then you'll come to a page that looks like this: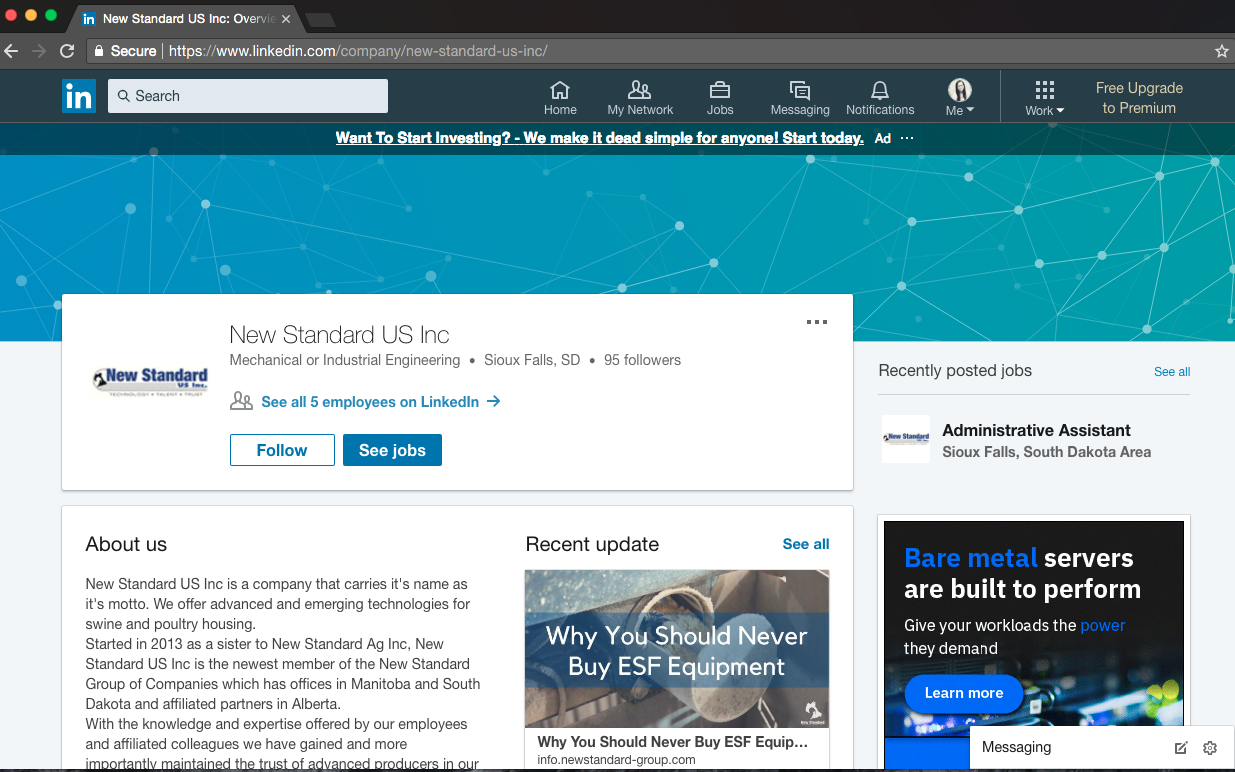 From here, it's important to remember to hit the follow button. That way you will be able to receive New Standard updates when you log in, and find them us through the search bar in the top left corner.
Twitter
One of the best things about Twitter is that you don't have to have an account to see what we're up to! If you go to www.twitter.com/newstandardgr in your browser's address bar (the same place you'd go to www.newstandard-group.com or www.google.com), you can see all of the content we post.
However, Twitter is also a great tool for connecting, and we hope to be able to actually converse with you on Twitter! To do that, you'll have to make an account.
Your first step is to go to www.twitter.com in your address bar. Once you're there, you can either sign up for an account or log into an existing one. (If you sign up, it will ask for a username, password, and email address which you can then use to log in.)
Once you're logged into twitter, there will be a search bar in the upper lefthand corner. This is where you can type our username: newstandardgr
Our profile will pop up underneath the search bar, and you'll want to click that.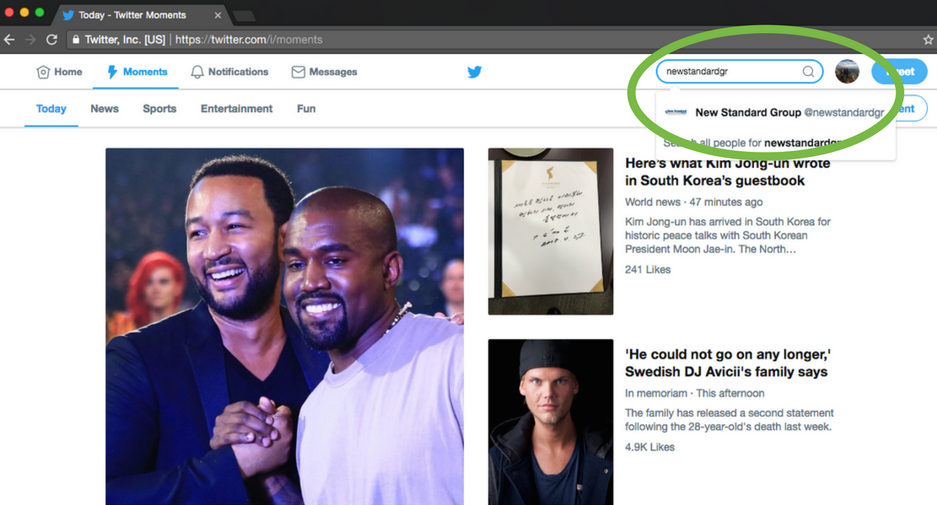 That's when you'll get to our page and the fun can really begin!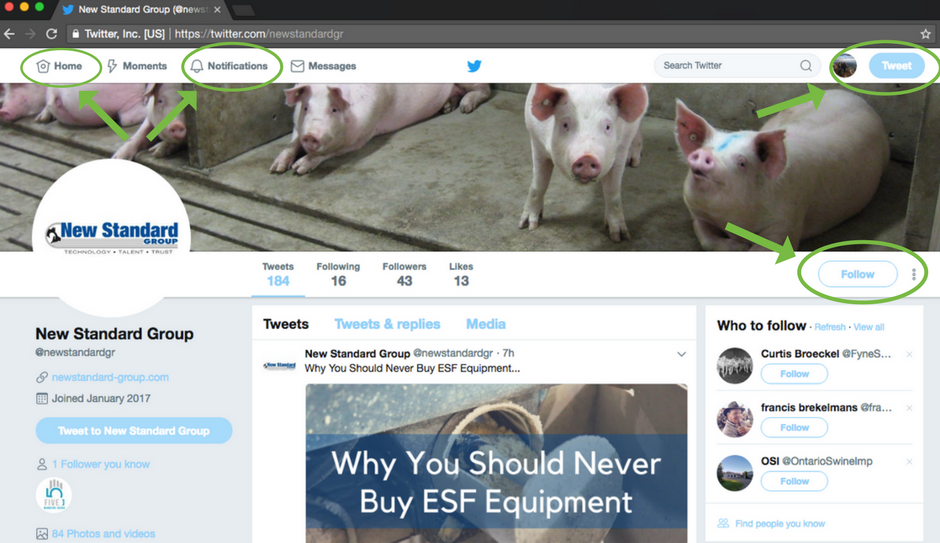 The first thing you'll want to do when you're on this page is hit the "follow" button. It's located on the righthand side of the page below our cover photo and above where our tweets start. When you follow us, our tweets (and those of anybody else you follow) will show up on your timeline.
To get to your timeline, all you have to do is hit the "home" button that is located on the top left side of the page.
Two places down from the "home" button is the "notifications" tab, where you can see who is interacting with you!
If you have general questions, or concerns, you can tweet us in a few different places. The easiest way to do that is in the upper top right corner of the page.
If you have more specific comments, though, the easiest way to get our attention would be to reply to the specific post you're referring to. There are four key ways to interact with a post on Twitter, which are all located below each and every tweet on the website!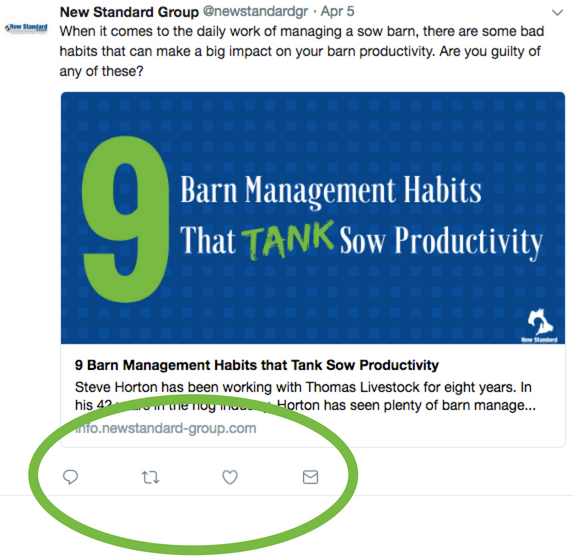 The far left button that looks like a chat bubble is what you click to reply to our tweets. If you click it, another box will come up where you can write your response and tweet it to us.
The next box is the "Retweet" option. If you click this, the people who follow you will also get to see our tweet when they're scrolling through their timeline.
The heart button is a "like" which just shows us that you support what we're doing!
And the final button on the right, the envelope, will let you send the tweet to a friend in a private message so that you're sure they see it (there's a search bar that allows you to type in usernames and a place for you to tell your friend why they'd enjoy the tweet!).
---
Already connected with us on social media but still want to learn more? Click below to meet our experts!