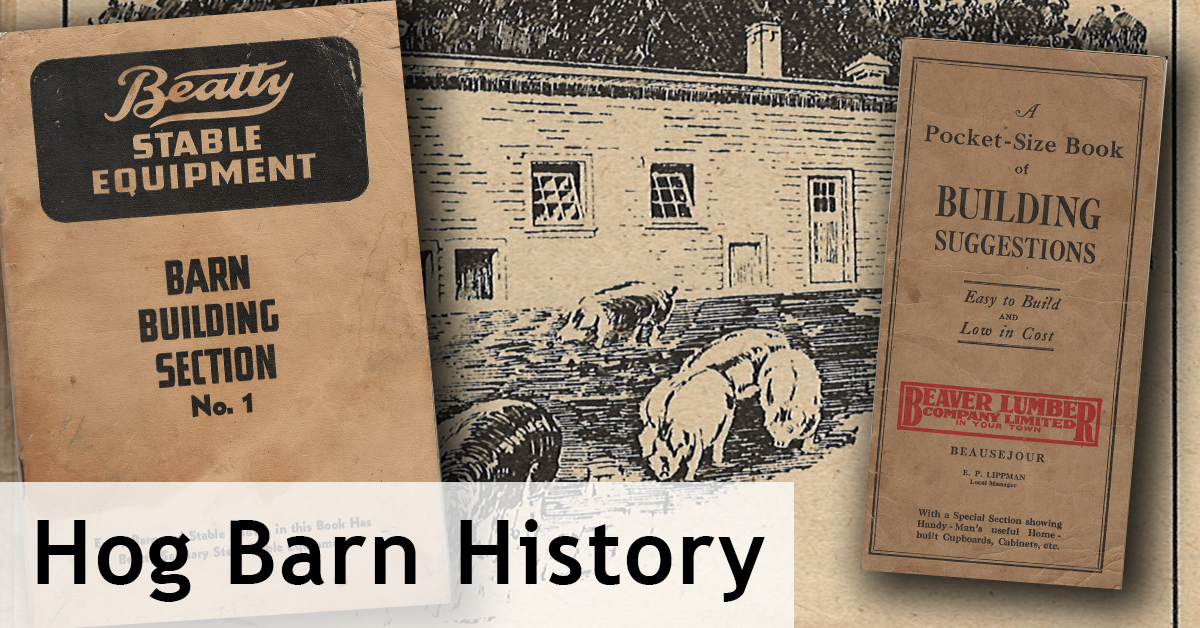 Talk about a Throwback! Recently, Kevin & Tim Kurbis' mother found these old building suggestion booklets from the Beaver Lumber Company Limited and Beatty Stable Equipment. She remembers them laying around the old homestead house as a child and thought Kevin & Tim would enjoy seeing them. A thoughtful gift indeed! Check out what we found below.
Beaver Lumber Company Limited - Pocket-size Book of Building Suggestions.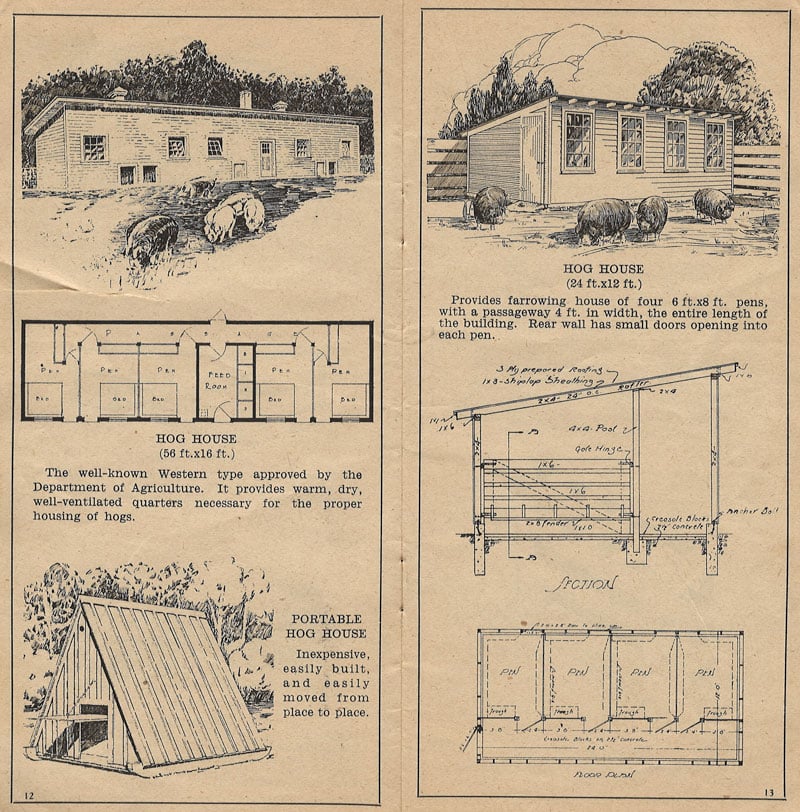 These guys were out to sell Lumber - quoting some great "Lumber Facts" on the back. Cheapest, Longest Lasting, Easiest to Build, Lowest Up-keep Cost, and Most Attractive. Not sure if all those claims could hold up today!
We loved the comments underneath the detailed drawings. "Hog Self-Feeder - easily built, low in cost, and saves a great deal of time in feeding, and also prevents waste of feed". From the sound of things we've been working on the same problems for quite some time now. We didn't find a publish date on the Beaver Lumber suggestion book, but we are guessing it's from the 1930's or 40's.
Further on the page was hog house suggestions. They are much smaller than we see today, from 12"x24" to 56" x16" feet, and also plans for a portable hog house for the farmer on the move, we guess!?
On the same page, are designs and dimensions for a Hog Crate. The funny thing about it is, it looks like a crate you'd envision; woods, nails and all!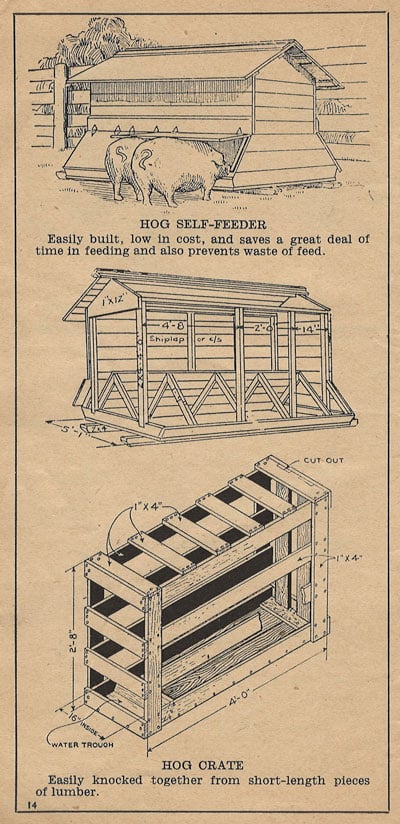 The most significant difference we see in these designs is the lack of floor slats. Waste had to be removed the old fashioned way, shovel and a wheelbarrow.
Beatty Brothers Stable Equipment
Here above are some neat barns from the other catalog we found from Beatty Brother Limited from Fergus, Ontario, Canada. Beatty notes that every barn in this book has "Beatty Sanitary Steel Stable Equipment".
These barns are beautiful and may strike some nostalgia from anyone who has been on a farm in the last 80+ years.
One interesting similarity is the focus on ventilation in the hog barns designs. Even 80 +years ago, farmers recognized the importance of a well-ventilated barn for the well-being of the animals.
The detailed floor-plans mention fresh air inlets, straw chutes, areas for dry and wet feeding, and a litter alley.
Again the focus on hog barn ventilation is evident and essential. We will have another blog coming soon with some of the exciting ventilation facts from 1949.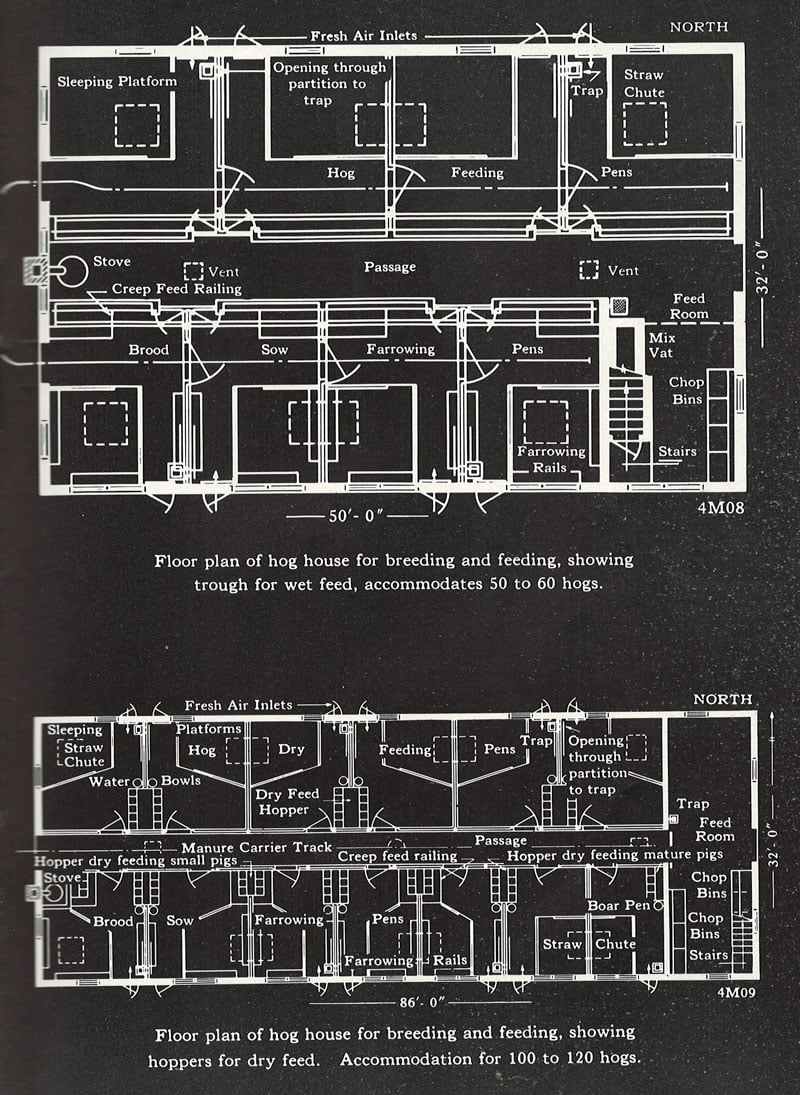 ---
This was fun discovery for us. We'd love to hear about your "old barn" memories and experiences in the comments below. We've come along ways in the last 80+ years!