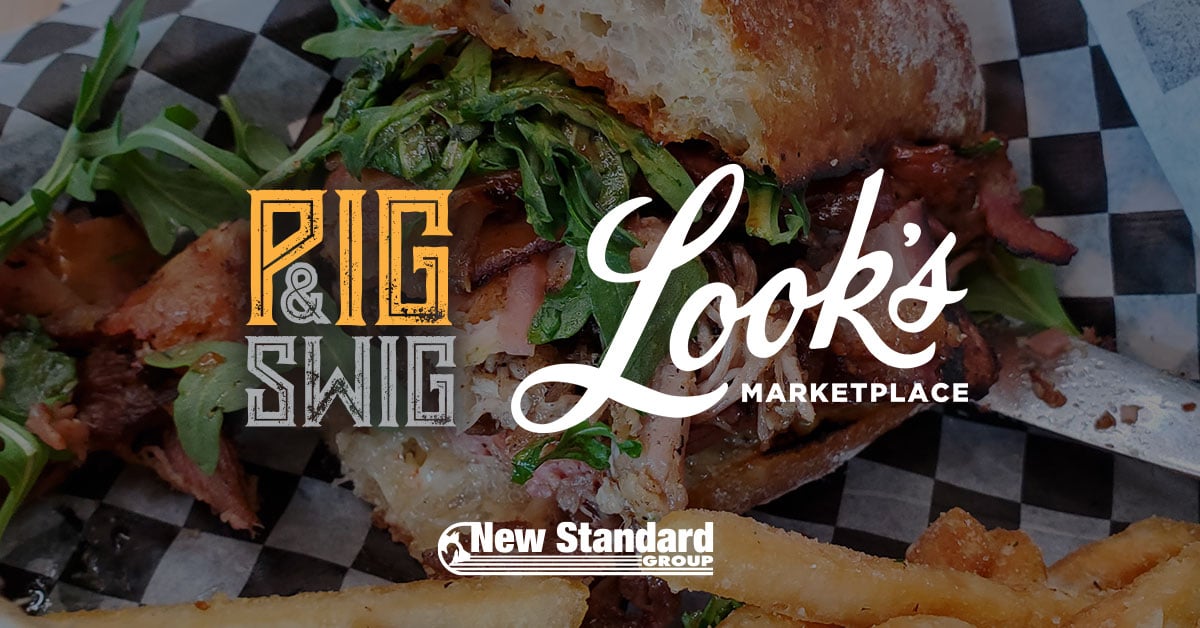 In our next Pig & Swig adventure, we visited a Sioux Falls historical establishment, Look's Marketplace.
*Please be advised this article was created before the pandemic. Look's Marketplace offers carry-out options. Please review their website here, for more information.*
Brief History
Started back in 1883 by August and Carl Look, as a small meat shop on the corner, it grew in 1891, when Carl Look's branched out into his own business. The shop was run by Carl's three children until D.C. "Bud" Doerr bought the business from the Look family in 1965.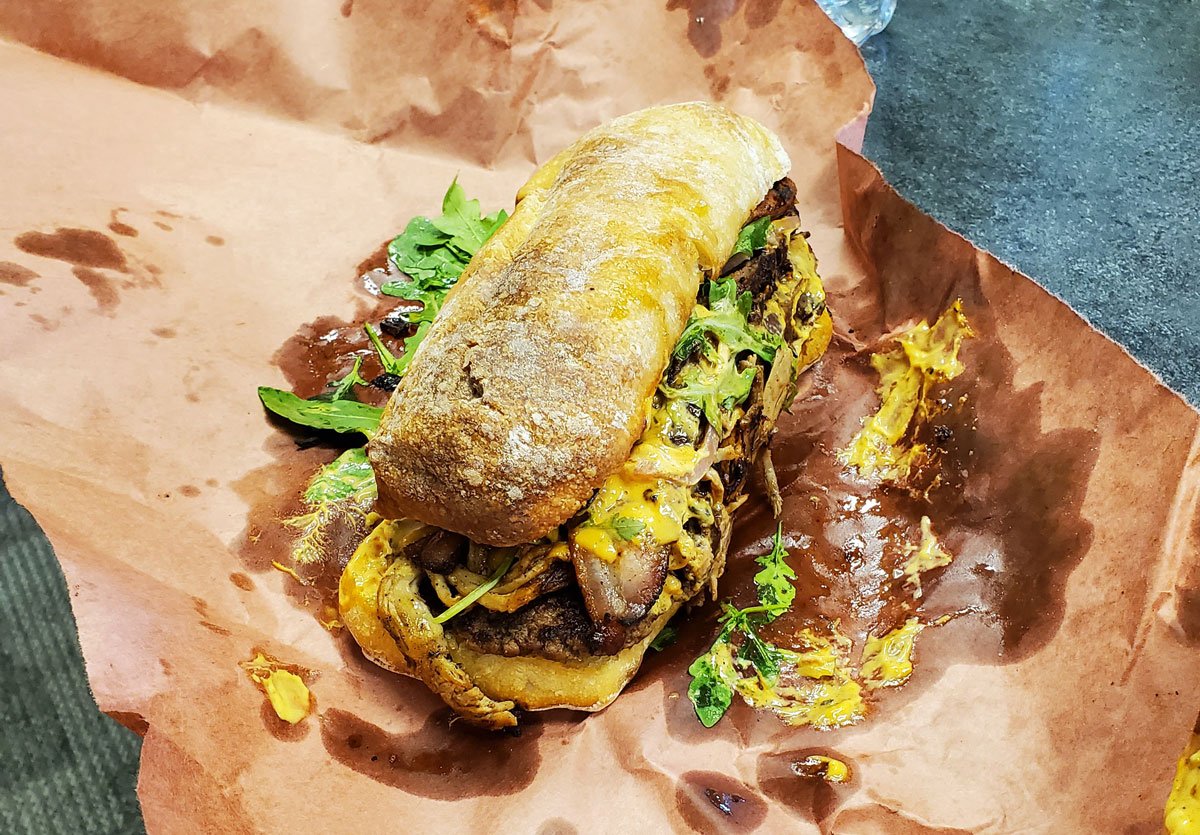 [The Annie: a cornucopia of meat!]
Looks Marketplace has expanded past just being a meat counter. It is now home to: a bakery, a coffeeshop, a butcher-shop, a cheese and charcuterie, a brewery, and a full service restaurant.
The Review
Here at Pig & Swig, we aim to be Ambassadors of pork. We are always on the hunt to see what restaurants are doing with our Pork friend in their menus. We happened upon Look's while browsing for a place to eat for a later event. The goal was to review Look's in the Pig & Swine.
The Pork Selection:
Look's had a decent vary of items, from the Honey Pie special to the classic Hot Dog. Below is a list of some of their items:
Honey Pie: Broadbent Country Ham, pecorino, mozzarella, arugula, Little Shire honey.
Porcules: Pulled Pork, smoked pork, brisket, Look's pit sausage, mustard sauce, pickled onion, arugula, cayenne lime mayo. All served on a Ciabatta. (pictured below)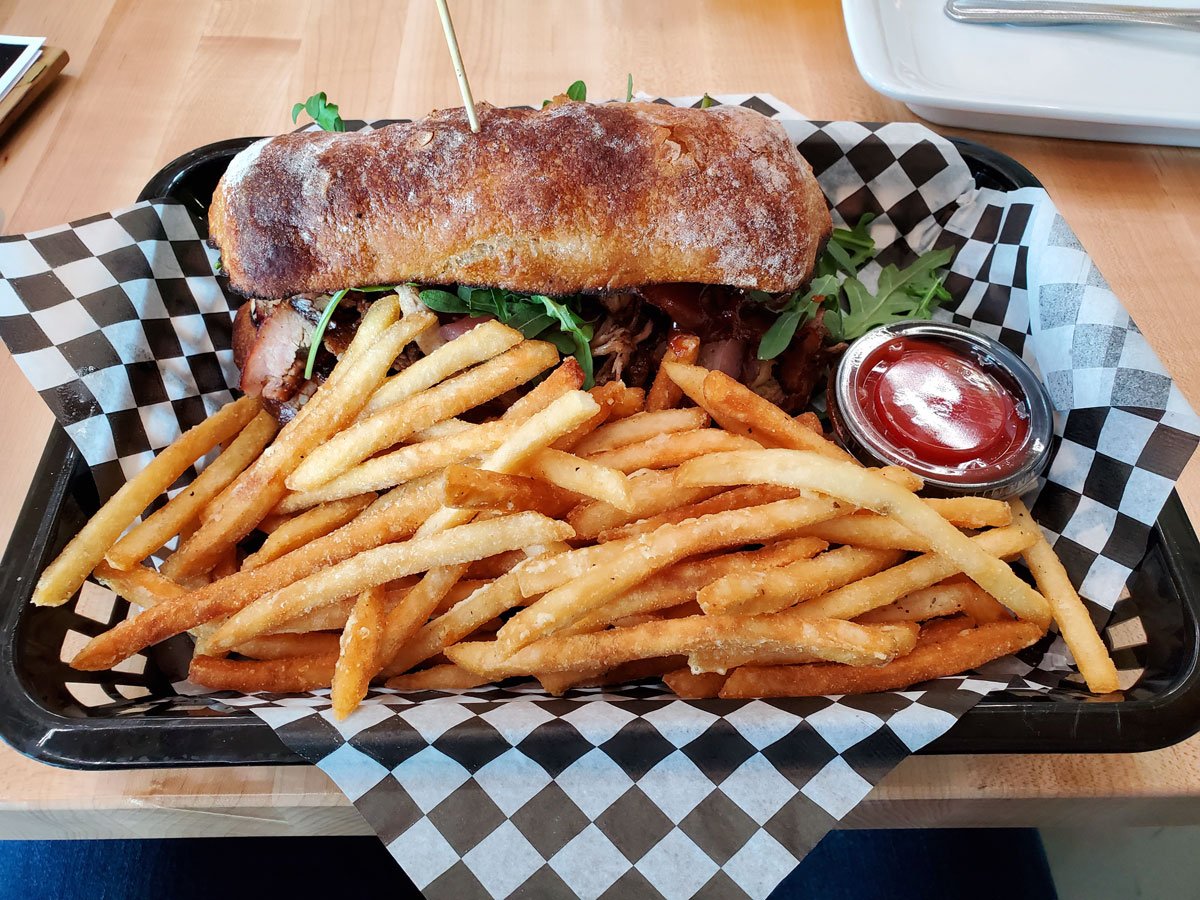 [Porcules with Fries]
Philly Dog: Look's hot dog, bell pepper, onion, Beer cheese sauce, jalapeño.
Loaded Fries: House Smoked Pulled Pork, Snake River Farms brisket,Beer cheese sauce, pickled peppadew, hot giardiniera, scallion.
Country Club Hoagie: Ham, turkey, hacon, havarti, lettuce, tomato, mayo. All served on a Hoagie roll.
Bahn Mi: Roast Pork, pickled veg, jalapeno, cucumber, cilantro, golden mountain aoli. Served on a baguette.
Hot Ham: Boar's head ham, canadian bacon, cheese blend, grainaise, pickles. Served on a Brioche.
For lunch we had the Porcules (Por-Q-Lees) sandwich with fries. It's everything you ever wanted in a sandwich. We paired it with our own choice of one of their in-house brews and loved it!
Overall
We enjoyed the history and the selection Look's Marketplace had to offer. As a staple of Sioux Falls, we were delighted to enjoy a great meal at this establishment.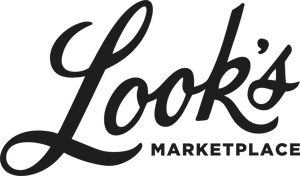 The guys at Look's were super helpful, and you can see the passion for what they do. Look's has a great story to tell, with its rich history, we believe it has a bright future.
The Pig & Swig group will definitely be back on a Sunday evening for a Pig & Swig BBQ feast, or Monday for pizza night.
For more about Look's Marketplace follow the link: https://www.looksmarket.com/