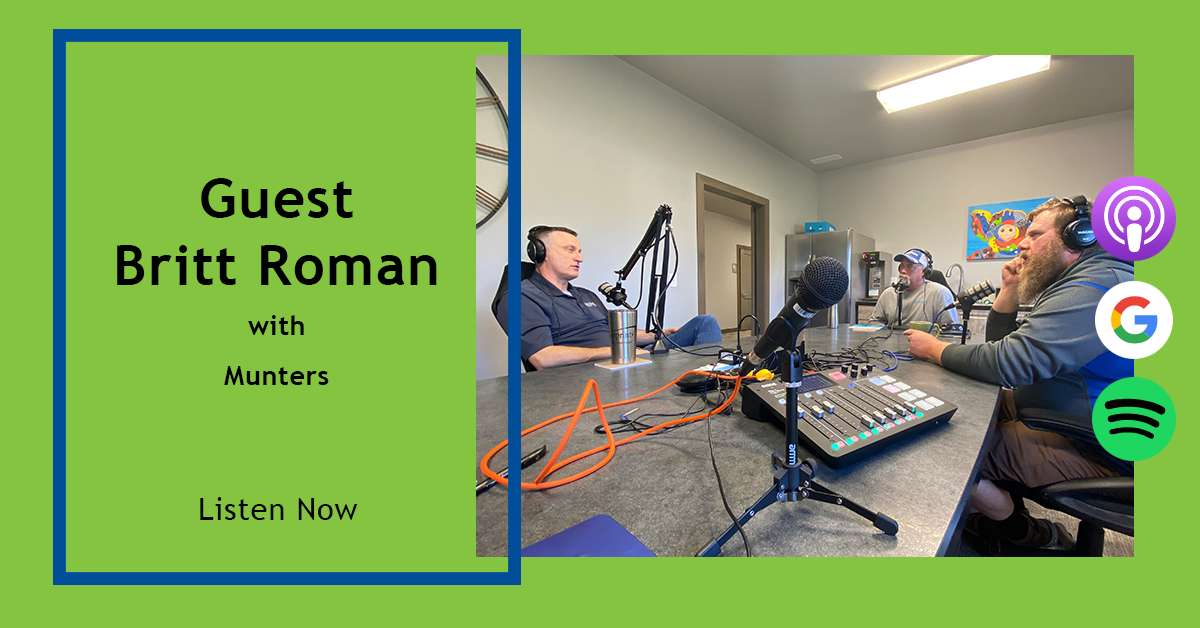 Good Day!
Welcome to the first full episode from season 2! Today we welcome Britt Roman to the show. Britt is best known as the area rep for Munters, but he also represents other manufacturers through Ag Environmental Resources, LLC.
Munters is out of Lancing Michigan and focuses mainly on dairy, swine, poultry, and greenhouses solutions.
Britt is a central Texas native and has lots of experience in the industry. Some wonderful insight and discussion on today's show. We hope you enjoy it!
To learn more about Munters or want more information, visit Munters.com. For more info on Ag Environmental Environmental Resources, Agvent.net
---
WE WANT YOUR QUESTIONS! The guys would love to hear from you, comments on topics or questions, doesn't really matter what, give us a shout! Lots of ways to get in touch.
Record a message! You might make the show! https://anchor.fm/the-modern-producer/message Send us an email - Tim@NewStandardUS.com or Kevin@NewStandardAg.com Give us a call! Tim 605-496-9696 - Kevin 204-485-4600
---
//The Modern Producer is a podcast focused on animal husbandry, mainly focused on Pigs, and Turkeys. In each episode, we discuss current trends, technology, and research. We invite you to join our discussion at newstandard-group.com. Please also check out our bi-annual publication, The Modern Producer and themodernproducer.net //
To reach New Standard Group about your Hog Barn Design and Equipment needs or Turkey Barn Ventilation needs - please visit
www.newstandard-group.com
---
We look forward to your feedback and comments.

Check out the Modern Producer at any of these sources! Make sure you subscribe, so you don't miss an episode.



We'd love to hear from you. If you have any topics or ideas you want to listen to us discuss. Please send us a request, or comment below.