When the poultry producers at Silver Lake Colony in Clark, South Dakota began planning their setup, New Standard was the first provider they turned to.
We spoke with Randy Waldner, one of the producers at the head of the project, to learn more about how introducing tunnel ventilation has already improved their operation.
Beginning Construction on Silver Lake's New Tunnel-Ventilated Barn
Construction began on Silver Lake's barn around July of 2017, but installation of the tunnel ventilation equipment from New Standard didn't begin until November.
Everything relating to ventilation and controls was designed by Tim Kurbis and the New Standard team.
"Tim was here pretty much from the get-go," said Waldner. "We wanted everything tunnel-ventilated, but we had ideas about a bit higher ceiling and a certain length of barn, and Tim convinced us to go shorter for better ventilation. He gave us a lot of pointers and good advice, and we're very thankful for what he did."
As far as construction, all the labor was done by people at the colony.
"We did everything ourselves," said Waldner. "We make everything here—everything's concrete, the floor and the walls."
But when it came to ventilation, the colony appreciated Kurbis' extensive assistance.
"He spent as much time as he needed to with us," said Waldner. "He was here a lot. When he delivered the chimney fans, he showed up at noon and stayed here for the rest of the afternoon, working like a mule—even harder than the rest of us. That's where it kind of impressed me. I can honestly say, I can't complain."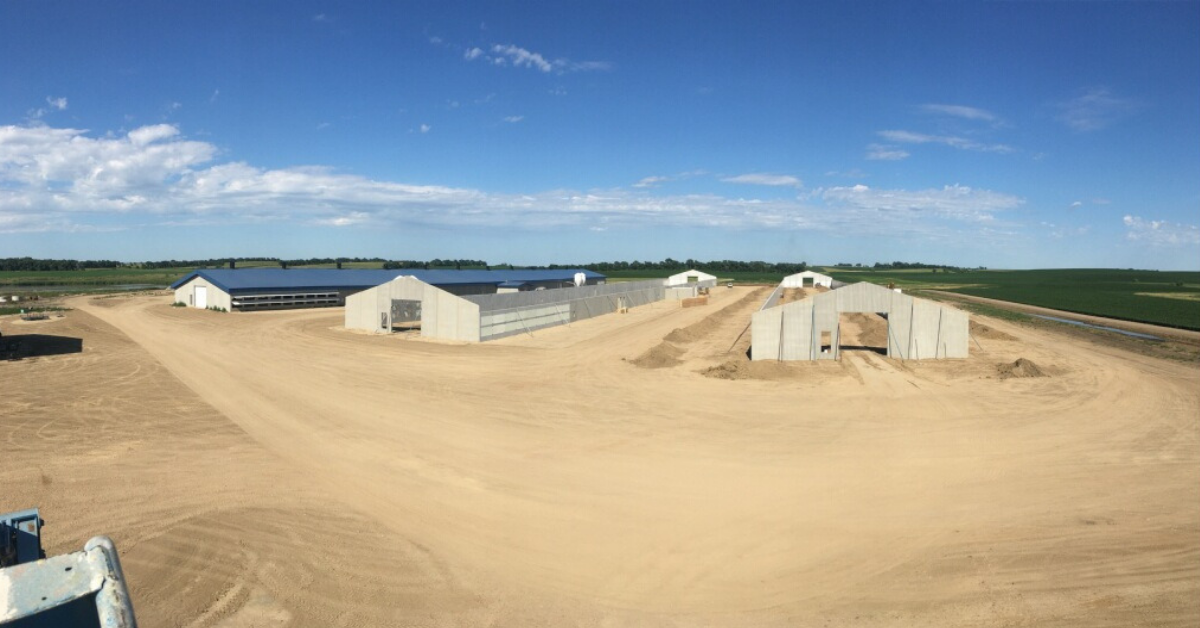 Positive Effects of Tunnel Ventilation in the Barn
Silver Lake Colony chose tunnel-ventilation over the open-air curtain system that used to be commonplace.
For an operation that moves mass quantities of birds over a 20+ week period, proper ventilation is key.
"We start with 14,500 birds, but when everything's full we'll be at four times that amount," said Waldner.
Waldner recalls the conditions when their first flock was in the new barn last year. The temperatures reached 90 degrees on multiple days, and according to Waldner, when the birds have grown to a larger size, it's pretty difficult to keep them comfortable in that type of heat.
"Everyone that walked into that barn was impressed," he said. "I walked through that barn a few times during the day and told everybody it's the most comfortable place here."
When you're dealing with a basic curtain barn, temperature control is almost impossible. If it's hot outside, it will be hot inside the barn. However, with a tunnel barn, you get a lot more control over your environment.
"It absolutely leads to healthier birds," said Waldner. "If you've got good ventilation, you keep your barn dry, and you keep moving that air, that goes a long ways."
---
Interested in learning more about the importance of tunnel ventilation in your poultry barn? Check out our blog post below.