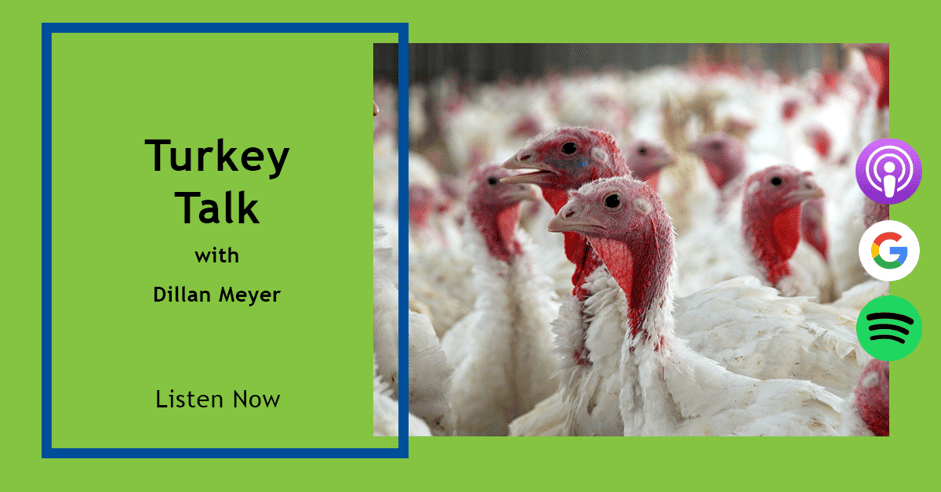 Good Day! Time to talk Turkey. As most of you know, New Standard Group also provides ventilation solutions and more for turkey producers. Today we have a special guest who gives us more insight into the turkey barn. Dillan Meyer is with McFleeg Feeds Inc and some great facts and tips. Dillan has a well-rounded background from swine to turkey and cattle. Lots of interesting comparisons and topics were discussed. From water to feed, nutrition, how pigs and turkeys taste, and bedding options. We hope you enjoy the conversation!
If you want to get in touch with our guest Dillan Meyer you can reach him at 605-310-0486 or dillanmeyer50@gmail.com
To reach New Standard Group about your Hog Barn Design and Equipment needs or Turkey Barn Ventilation needs - please visit www.newstandard-group.com
//The Modern Producer is a podcast focused on animal husbandry mainly focused on Pigs, and Turkeys. In each episode, we discuss current trends, technology, and research. We invite you to join our discussion at newstandard-group.com. Please also check out our bi-annual publication, The Modern Producer and modernproducer.net //
---
We look forward to your feedback and comments.

Check out the Modern Producer at any of these sources! Make sure you subscribe, so you don't miss an episode.



We'd love to hear from you. If you have any topics or ideas you want to listen to us discuss. Please send us a request, or comment below.