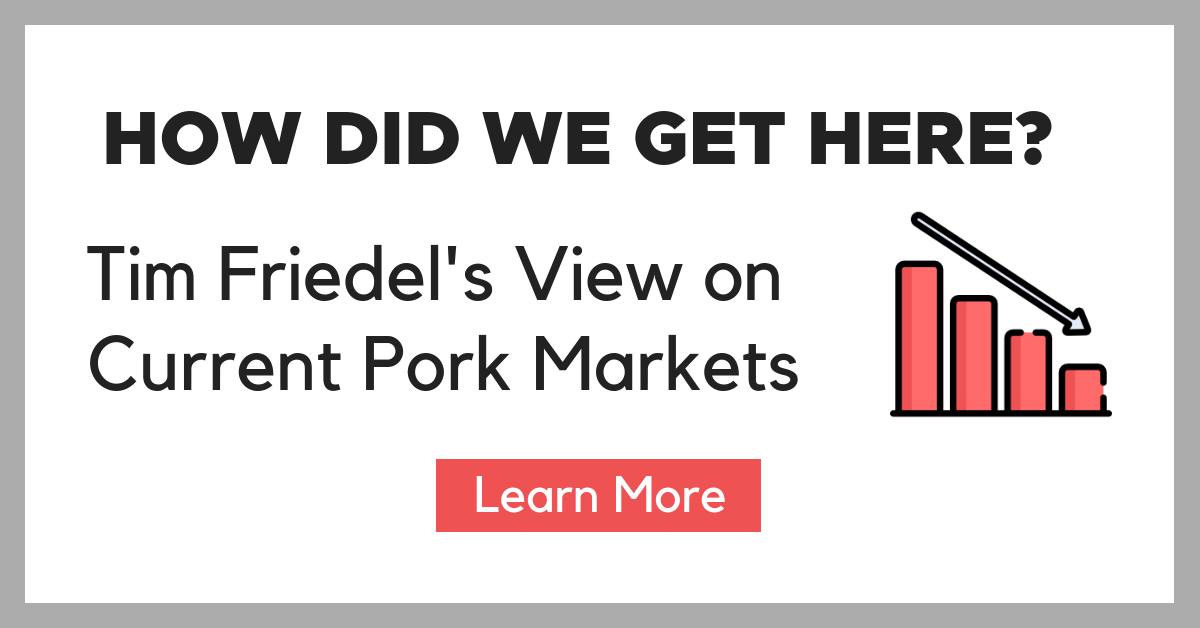 There are rumblings around the pork world right now. It has been the topic of many dinner conversations, and part of what keeps us up at night.
How did we get here? Low markets, overproduction, tariffs, ASF. It's discouraging. No one wants to see markets struggle.
But I think it is also important to look to the past and be realistic, not reactionary. There are a few factors that got us to where we are today, and I think that to move forward it is important to unpack how we got here.