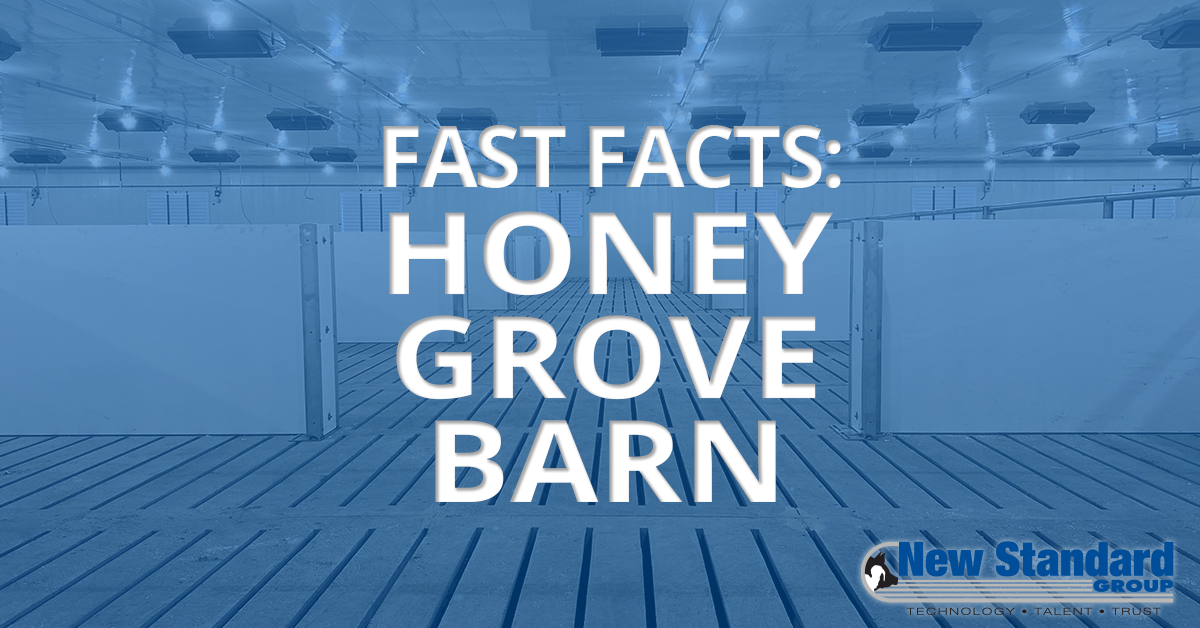 As the end of construction on the Honey Grove Barn project nears, we wanted to look back and share some fun facts and tidbits. This brand new hog barn has been an excellent project for the New Standard Group. Lots of innovation, as well as new tech, has made its way into the project. We are excited to see Honey Grove grow and expand its operation over the coming months and years.
Now without more rambling, here are some interesting facts about the project.
Barn Facts
Construction began in summer of 2019

2500 head sow barn with design factored in to increase to 5000 sows

This barn will eventually be a closed herd, as they'll be able to develop and raise their gilt replacements

6'x8' farrowing crates to allow plenty of room for piglets

Stocked with Topigs genetics in July 2020
Technology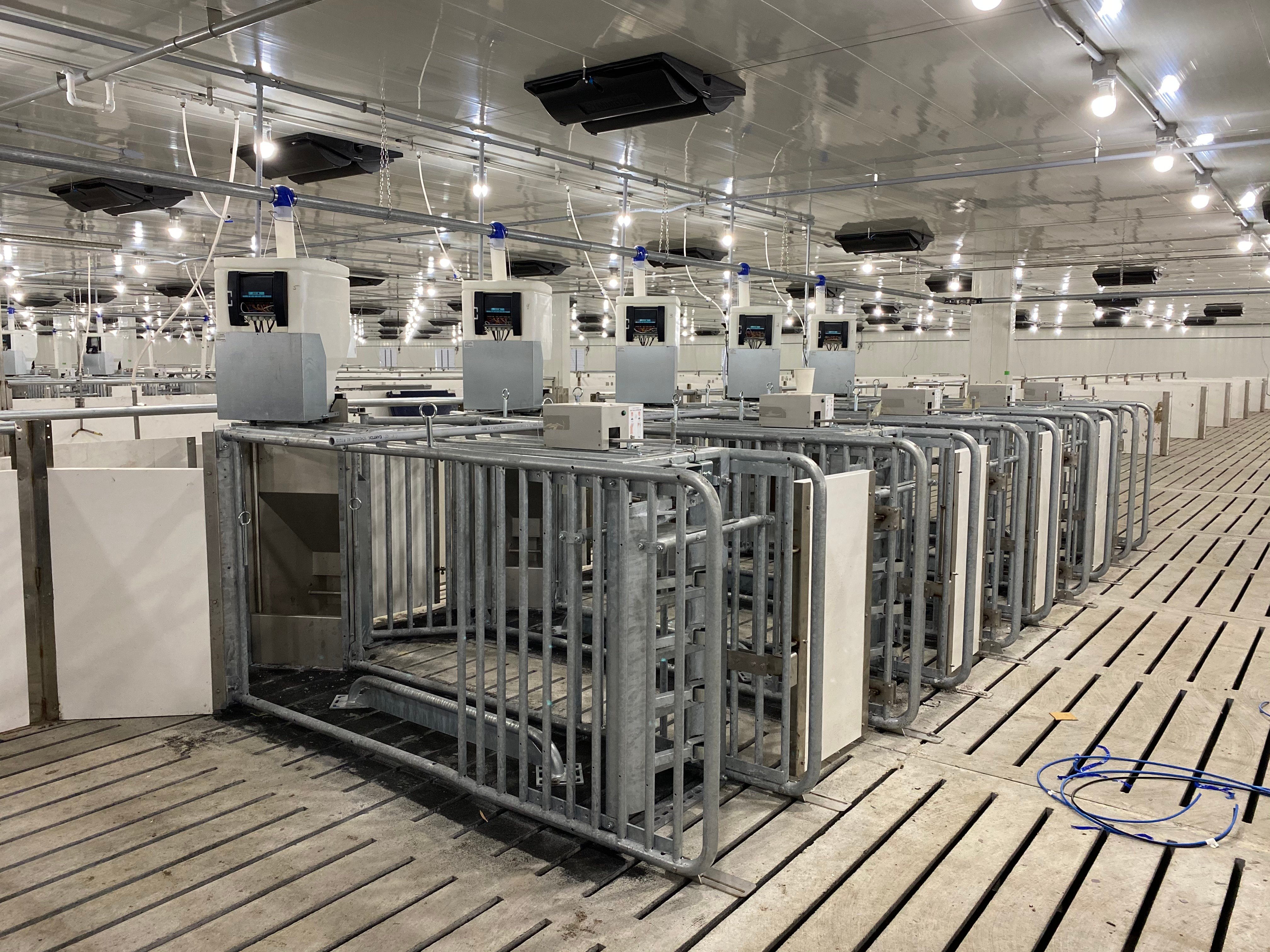 Nedap electronic feeding is used in gestation, breed stalls, and farrowing

The Farrowing feeder also has the wireless Nedap activator so a sow can dose her feed at will

Fusion Controls were selected throughout because they offer features not available on any other control on the market

All feed bins are monitored with BinTrac load cells, which integrate with the Fusion control to allow better oversight
Construction & Manufacturing
Alewelt Concrete crews have been doing the concrete work for the site, but the concrete is made in Grand River's plant

SS farrowing and breed stalls were made in-house by Grand River Colony, who owns the barn

Using their in-house tube mill Grand River Colony made all tubing used in the stalls and crates

The construction part has been managed directly by Grand River people with ex-Amish and Hispanic crews doing the various jobs

The gestation and GDU penning is all PanelTim with SS parts made by Buffalo Ridge Metalworks and Grand River Colony
Fun Facts
Grand River has a coffee roaster, so the installation teams have been spoiled with high-quality Kenyan coffee that was provided during the equipment install

The Alewelt crews have come over some Sunday afternoons to play soccer with the younger guys from Grand River

PanelTim makes a great table when you're making pancakes and serving the crews breakfast as a thank you for their efforts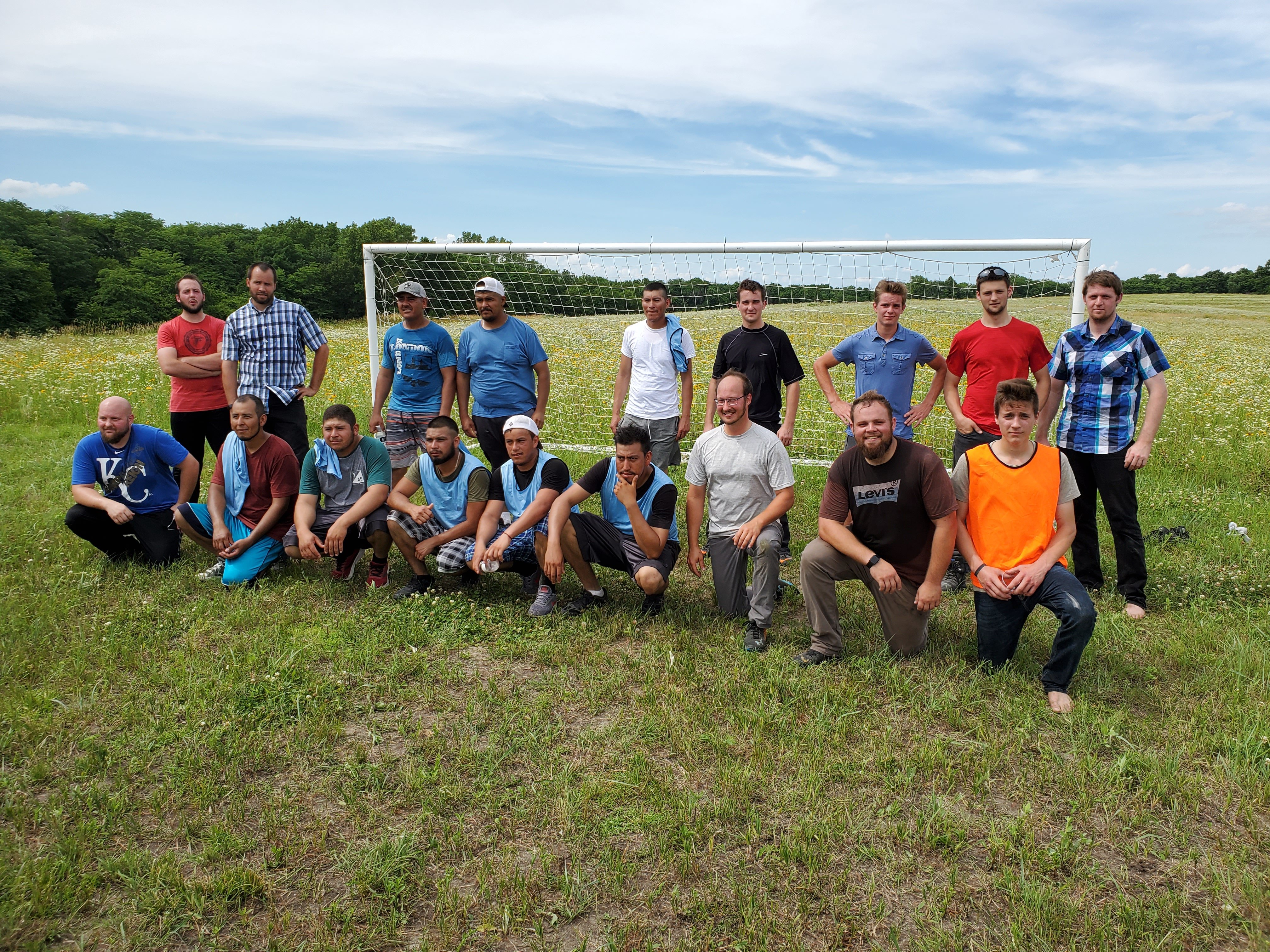 We hope you enjoyed these fun facts about our time with Grand River and their Honey Grove Barn project. If you haven't yet seen our video walk-through of the hog barn- check it out here. Also, check out our "Consumer's Hog Barn Tour" might find some interesting perspective.
---